Top Notch painting specializes in rot mitigation and restoration work. If not controlled log rot can lead to extensive structural damage on both log and standard framed homes.
Wood rot is caused by decay mold and if allowed to occur it can spread even into the framing causing major structural damage.
For decay mold to grow it needs 1) oxygen, 2) heat, 3) food, and 4) moisture. While we can't do much about oxygen or heat we can address the other two factors. By using borate preservatives (Cobra Rods) the (#3 food) wood fibers can be poisoned killing the decay mold. Learn more at www.permachink.com
The only problem with borates is they are water soluble and will be washed away over time thus becoming less effective. To increase effectiveness we recommend copper caps be installed on exposed log ends that sick past the fascia line on homes, copper or rubber flashing on beams, and copper caps on newel post tops. We sell & install copper caps for the posts and for the log ends. Copper caps will help eliminate (#4 moisture) keeping the wood dry, the borates from washing away, and decay mold from forming.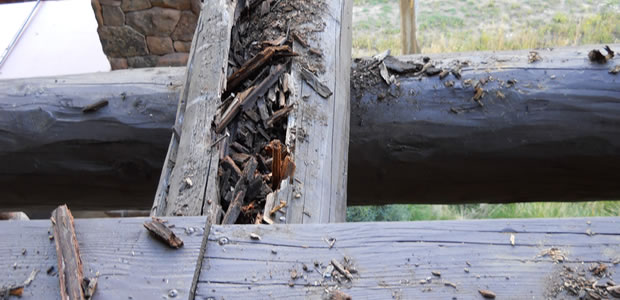 An unsafe structural deck beam caused by rot. This expensive damage could have been avoided!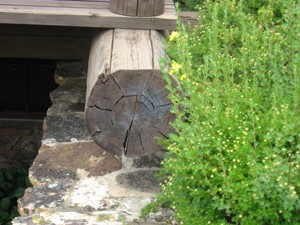 Deck beam appears ok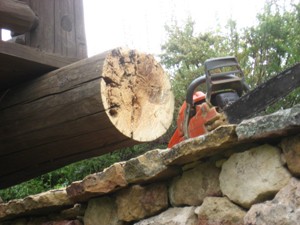 Cutting exposes rot on same deck beam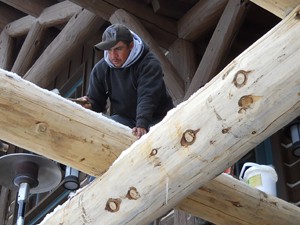 Rotted deck beams are replaced