Top Notch Painting does extensive pest and air infiltration mitigation. Many log homes were either not built tightly or have developed air leakage problems due to settling. Consequently these homes are either drafty or suffer from pests like bugs, bats, and mice. Top Notch recommends using Thermography Technology to identify the air leakage areas and then sealing them with a combination of rodent proofing copper wool and synthetic chinking materials. Your home will be more comfortable, energy efficient, and pest free.
Top Notch is the premier chinking applicator in the Vail and Aspen Valleys. We highly recommend Perma-Chink brand chink and Sashco's Log Jam brand Chink. Both these companies make the highest quality chinking and sealing products. We take care to be sure the chink is applied to manufactures specifications. Our goal is a maintenance fee "Zero Failures" project.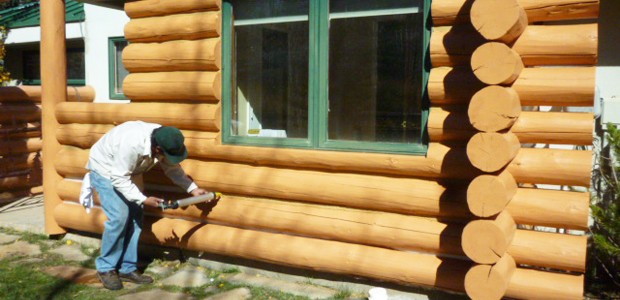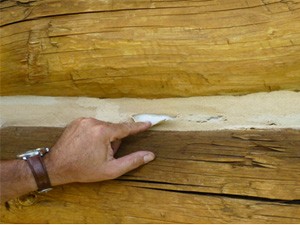 Chink failure due to poor original installation can allow bugs, air, and moisture infiltration.