Top Notch Painting is a division of Top Notch Logworks Inc. and so is one of the most knowledgeable log home restoration companies in the country. Top Notch Logworks has been building some of the largest log and timber resorts and homes in the Aspen and Vail Valleys since 1999. This experience has given us a deep understanding of log and timber construction, maintenance, and restoration. We know what works! We have also teamed up with Sashco and Perma-Chink Systems to provide the highest quality products designed specifically for log and timber homes.
It's all about the Prep! Top notch Paining understands that if you value a quality job and want your home to not only look its best but actually get the maximum longevity from a finish, that it is all about proper preparation of the logs before any stain is applied. The major expense in log home finishing is labor. Not properly preparing the surface for stain will drastically cut the life expectancy of a finish and you will actually spend more by having to refinish again before you should. We use media blasting, chemical cleaning & brightening, mechanical sanding, and chemical strippers as needed to get your home to the point where the new finish will last properly. You'll be blown away by the way your new log home looks when we get through!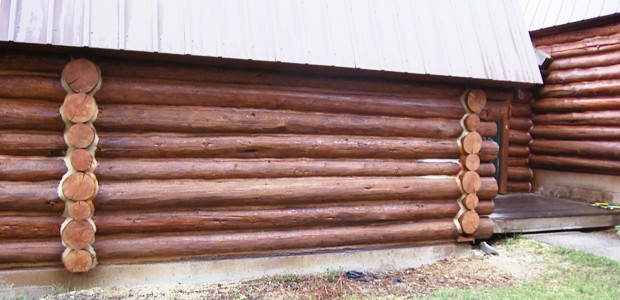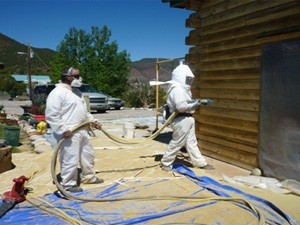 Media Blasting removes old damaged finishes.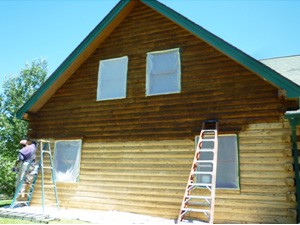 First coat of stain is applied on newly media blasted home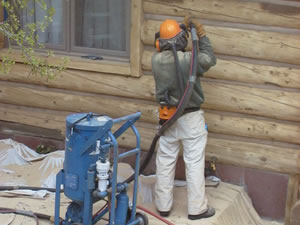 Restorin this log cabin wall